Porcile (Pier Paolo Pasolini, 1969)



Porcile is a criminally overlooked Pasolini triumph, the kind of bourgeoisie-smashing experiment that preceded Salo in both theme and style. Salo is the more famous and notorious of the two, but Porcile is equally damning of the dominant social structure. In the parallel stories, Jean-Pierre Leaud plays the son of a Nazi industrialist who has a big, big secret; and Pierre Clementi plays a young man in medieval times who kills and eats several people and finds his end at the hands of the church.




Leaud is wonderful in the role of Julian, a man who doesn't care about life, doesn't care about his girlfriend (Anne Wiazemsky, who was Mrs. Godard for a while in the 70s), and eventually falls into a coma-like state because of his ennui. He wakes up just in time for Ida to leave him, but he has a secret love that speaks volumes for Pasolini's feelings toward the upper-classes, especially those who profited during the second World War. Leaud's performance is quiet and disturbing, and while I couldn't stop thinking of him as Antoine Doinel (that's what happens when you take on a character so fully, I suppose), he plays Julian with the desperate emptiness the character embodies. Julian's father, who is the focus of the present-day story while Julian is in a coma, was a Nazi collaborator who now joins forces with another German industrialist in order to hide their collective pasts.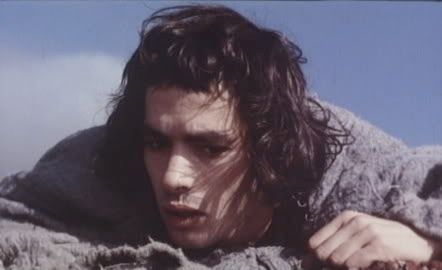 The second story, about the young cannibal, is less compelling, but simply because there are less dialogue and empathetic characters. The story is almost psychedelic at times, and when the religious elements come to punish the main characters, it reaches a fever pitch of imagery and meaning. Pasolini's direction is, as always, stupendous and beautiful, even though the DVD has a rather terrible transfer, subtitles that are in the middle of the screen, and possible dubbing (Leaud doesn't sound like himself, but the dubbing itself isn't bad). If ever there was a movie in need of a total restoration, this is it. Come on, Criterion Collection!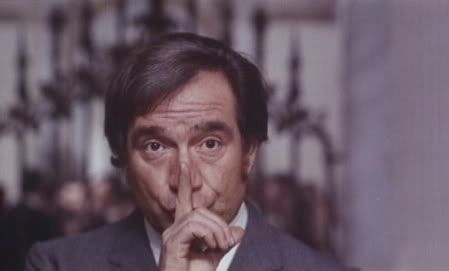 8/10

Labels: 1969, pier paolo pasolini
Stumble It!