Pandora's Box (GW Pabst, 1929)



I have surprisingly little patience while watching movies sometimes. For as much as I love film, if something doesn't catch me pretty quickly, it's not likely that I will sit through it all. Seriously, for every one movie I finish, there's probably at least one more that I started and didn't finish. This is why I am still so surprised that I just drank up Pandora's Box, a two-plus hour silent film. But, as with A Fool There Was, the other silent film I have truly loved, Pandora's Box revolves around a femme fatale (Louise Brooks here, Theda Bara in Fool) who ruins people's lives left and right, but just can't help it. As well, these two films are made what they are by their magnetic leading women. Just look at this still I took: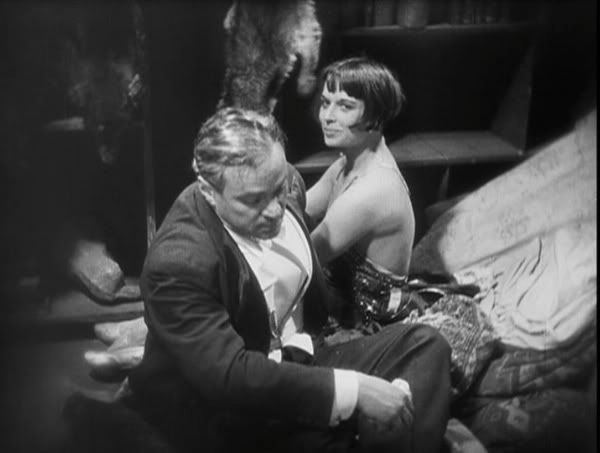 Brooks' Lulu has just been caught with her boyfriend by his fiancee, and that look she gives alone is worth the price of admission. Never has pure victory, greedy, uncaring victory been so convincingly portrayed in a single look. Pandora's Box has the femme fatale, May-December relationships, murder, a sensational trial, Jack the Ripper, and even veiled inferences a lesbian relationship between Lulu and a countess.






Louise Brooks was the biggest celebrity in this country for a while, known for her reputation as much as her acting. A Lindsay Lohan for her time, you could say. But her story, as revealed in the Searching for Lulu documentary extra on the Criterion, is incredibly tragic yet uplifting. What a remarkable woman! But back to the movie: not only is Brooks amazing, but Pabst's direction is truly great. The cinematography is surprisingly modern; some of the shots of Brooks moving, or the sun hitting her in the right way, feel like they could be from a Guy Maddin film. What a convoluted way to explain it!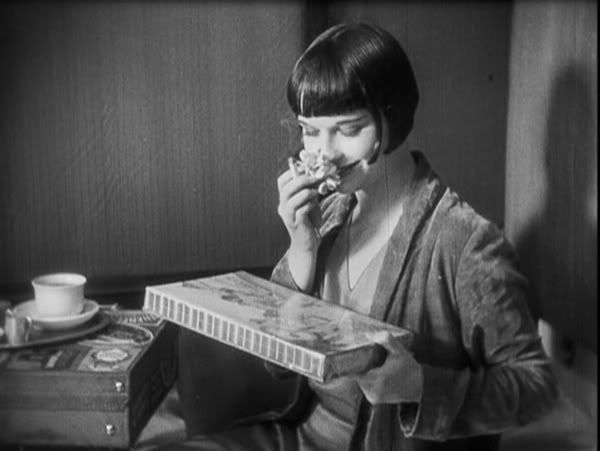 A convoluted review (not even a review), to be sure, but the film is so impressionistic that I couldn't find a better way to describe it. It does start a little slowly, and drags in the middle a bit, but it's completely worth it. Highly recommended!
Stumble It!